This week the World Health Organization confirmed as FACT that water or swimming does not transmit the Covid-19 virus.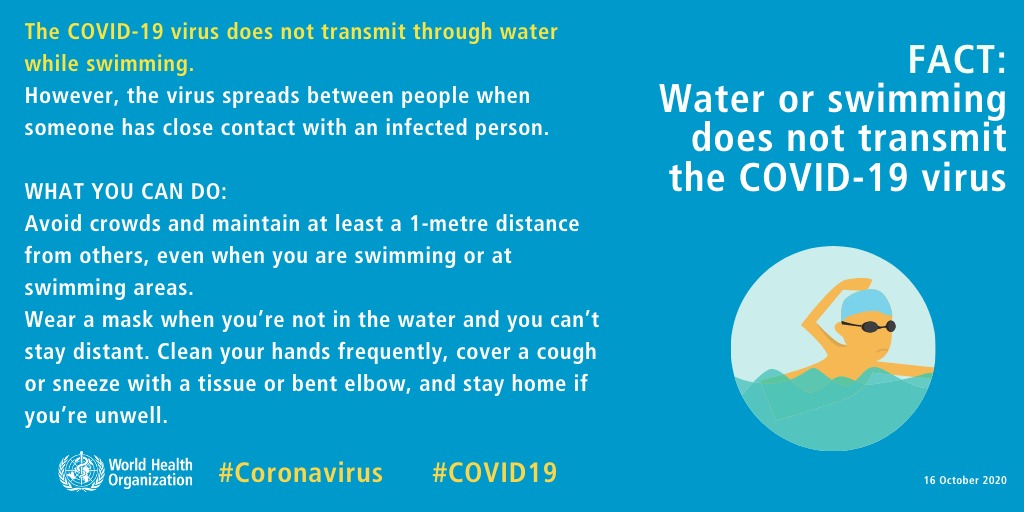 Here at Swimming Nature, our utmost priority has always been the health, safety and welfare of our staff and customers, and we have invested significantly in making sure all our pools and teaching practices are COVID-safe in line with government guidance.  This announcement from WHO, which is the first published statement of scientific fact about swimming pools since the pandemic started, is welcome news and further confirms what we already believed – swimming pools, like ours that follow best practice protocols in relation to social distancing and hygiene, are amongst the safest indoor environments.
We and our team of instructors cannot wait to reopen on Thursday 3rd November and welcome back all of our swimmers so that you can continue on your journey to becoming strong, confident swimmers in a welcoming, warm and safe environment.
If you are interested in learning to swim safely with us then explore our programmes by clicking here!