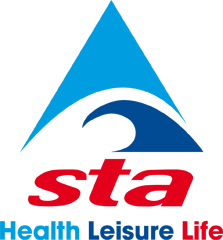 At Swimming Nature, we're delighted to announce that we have partnered with The Swimming Teacher's Association (STA), the award-winning international charity who work towards the objective of preserving human life by teaching swimming! 
Our Partnership
The basis of our partnership will involve the launch of our brand-new online training programme, which our Founder Eduardo Ferré will be working hard on over the next few months with the help of STA specialists. This new CPD course will encompass the elements of our award-winning teaching programme, alongside our vast experience in personalised and private tuition.
Eduardo Ferré said: "We are very proud of our pioneering approach to teaching, and as a team, we are looking forward to sharing our knowledge and our passion for swimming with the STA and their members with the launch of this new CPD. Together through education and training, we want to raise standards in this specialist area of the private swim school market and in turn create new professional teaching opportunities." 
Zoe Cooper, STA's Commercial Director, said: "We look forward to working with Eduardo and his team over the coming months to develop a unique CPD that will provide swimming teachers all over the world with insight into how Swimming Nature successfully teach learners in a personalised private lesson environment. As an international teaching community, learning about different ideologies is such an important part of our continuous professional development. By sharing the specialist teachings of the Swimming Nature Method, and providing a more in-depth understanding of the alternative approaches they use to teach swimmers of ages and abilities on a 1:1 or 2:1 basis, we want to start conversations and inspire new ways of thinking that can positively enhance our knowledge – and even serve to create new future income opportunities for teachers, especially in the current climate." 
To find out more about our trademark method, which is endorsed by Olympian Mark Foster, take a look at our website here: www.swimmingnature.com.
We will be re-opening for intensive Fast-Track swimming courses from the 3rd of August in selected venues, followed by site-wide Autumn Term private swimming lessons from the beginning of September. To book, please click here.