With temperatures set to soar this summer and more people going on holiday or planning a trip to the coast, the importance of teaching children how to stay safe in and around water is vitally important; and all this week we will be supporting Drowning Prevention Week – a national campaign from the Royal Life Saving Society UK (RLSS UK) – sharing the following water safety advice to ensure you #EnjoyWaterSafely.
Summer Water Safety
We want to help people enjoy water safely this summer, and here are RLSS's top tips if you are planning on going for a swim to cool off: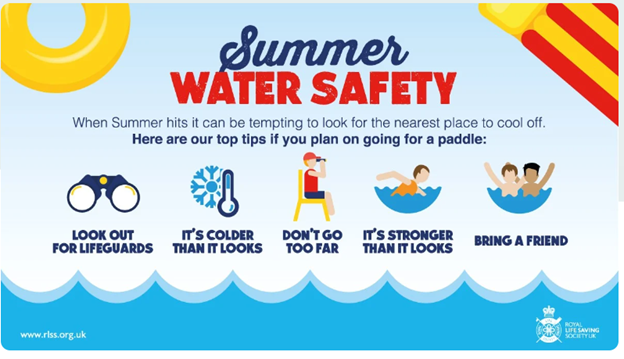 And, always follow the Water Safety Code: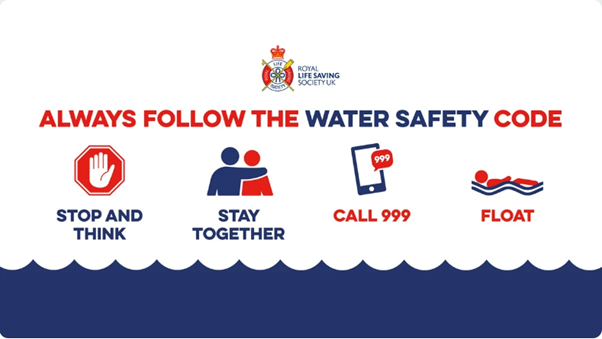 It's important for your child to learn a technique called Float to Live.Knowing how to float can save your life, and it is one of the first steps to learning to swim. Floating is when you are lying on your front or back in the water and staying at the water's surface. Floating helps the swimmer to conserve energy, which reduces the chances of drowning.
This is why we never use any flotation devices during lessons or teach the doggy paddle. The doggy paddle causes one to use a lot of energy and this increases the chance of drowning significantly, which is why learning to float on the water is vitally important.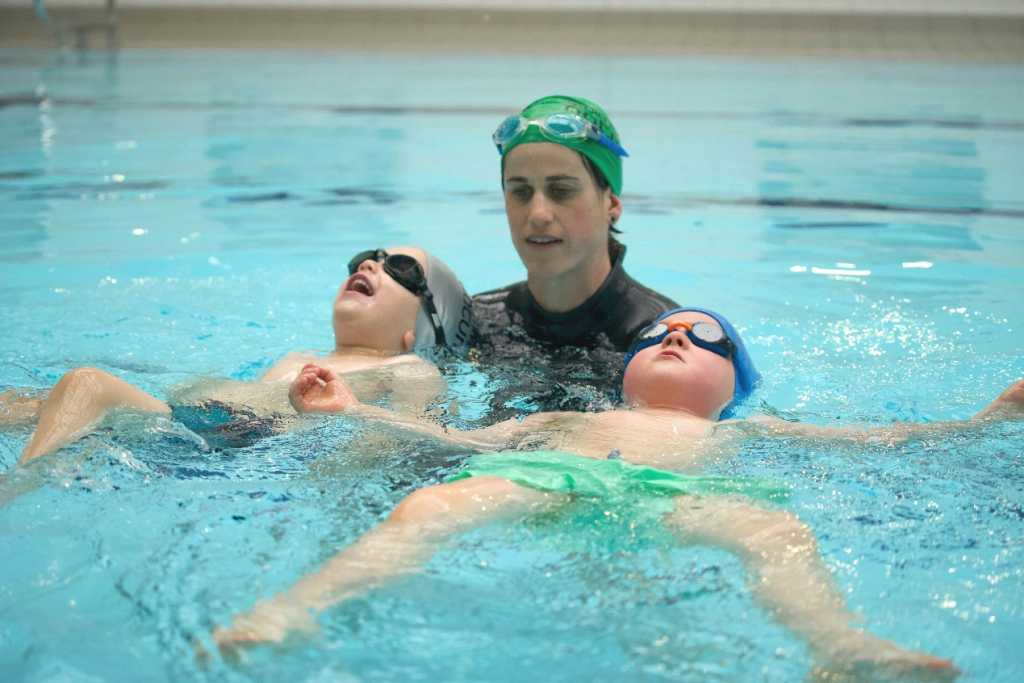 Water Safety on Holiday
Being aware of the basic principles of water safety on holiday, combined with knowledge and understanding of the hazards, can increase enjoyment and significantly reduce the potential for accidents.
Key Facts:
Accidental drowning takes an average of 402 UK and Irish Citizens each year.
More people die from drowning in the UK and Ireland than from domestic fires or cycling accidents.
The most common time for children to have accidents on holiday is within the first hour of a holiday when parents are unpacking and distracted. Parents should take care during this time to make sure that they know where their children are.
More UK children die in pools while abroad on holiday than in pools in the UK.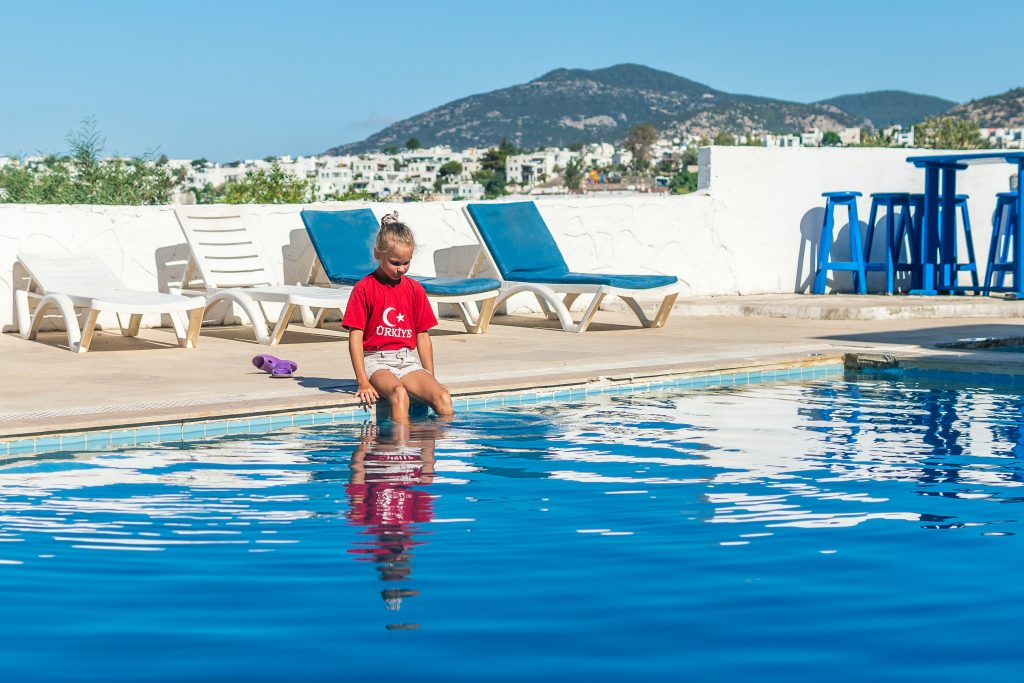 Follow RLSS's guidance here:
Water Safety at the Beach
https://www.rlss.org.uk/water-safety-at-the-beach
Water Safety in the Swimming Pool
https://www.rlss.org.uk/water-safety-in-swimming-pools
Water Safety at Home
On sunny days during the school holidays, the garden is a great place to have lots of family watery fun in paddling pools, hot tubs and if you're lucky in your own swimming pool! To enjoy the water safely at home
Never leave a child unattended around water. Children can drown in as little as 2cm of water
Keep young children within arm's reach of an adult 
Securely cover all water storage tanks and drains
Empty paddling pools, containers, buckets and watering cans, as soon as they have been used
Always turn paddling pools and containers upside down once empty, so they do not collect water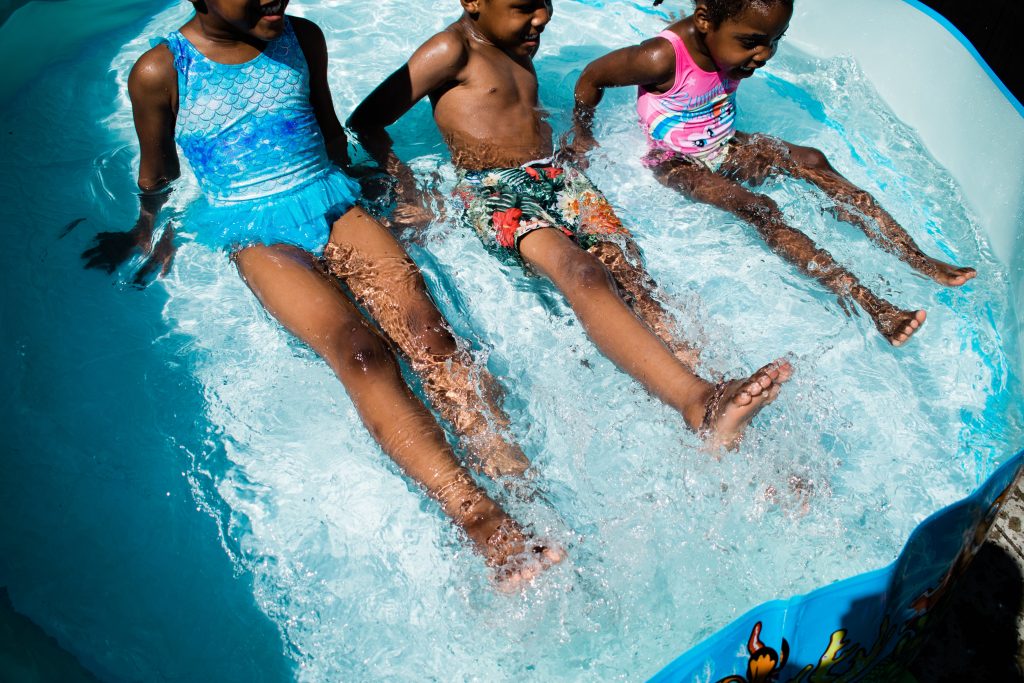 Securely cover all hot tubs and home spas as soon as possible after use
Make sure older children are accompanied every time when they swim or use hot tubs
Always install self-closing and self-latching gates, fences of at least four feet tall surrounding all sides of any swimming pool, and locks to prevent children from gaining access to home pools or pools of water
Install secure fencing around garden ponds (at least four feet high) to act as a barrier or add mesh or a grill on top of the pond (strong enough to support a child's weight without dropping below the surface of the pond water)
Always turn hosepipes off at the tap, so children cannot fill vessels themselves
Have easy access to suitable rescue aids such as a torpedo buoy, rope or reach pole if you have a swimming pool
Know what to do in an emergency: learn first aid and CPR (Cardiopulmonary resuscitation).
Learn to Swim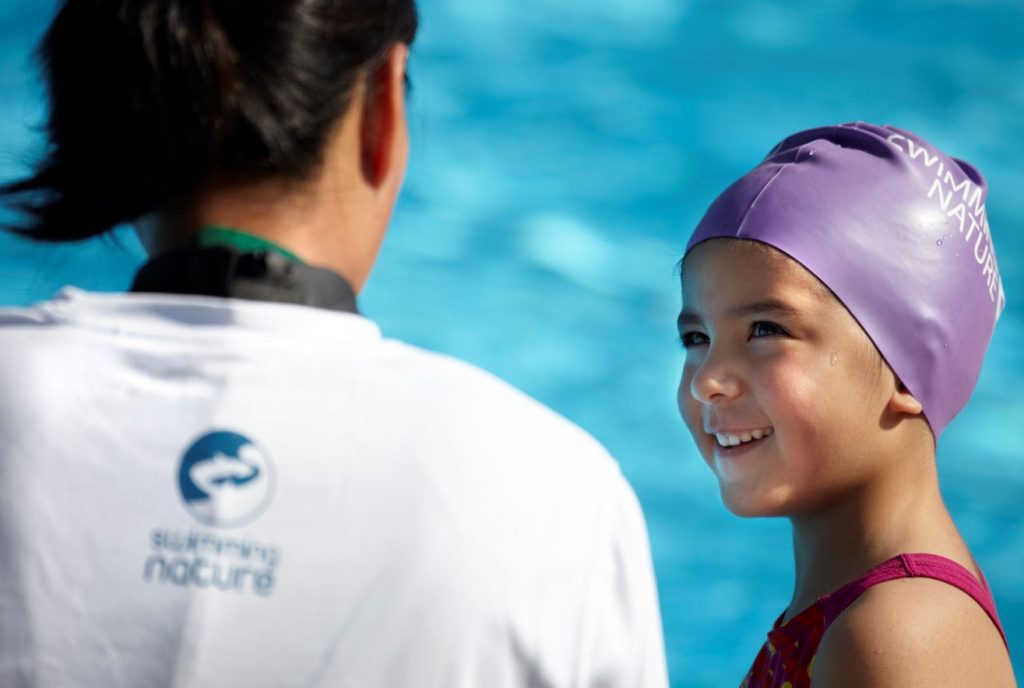 Our last piece of advice is if you do one activity this summer, prioritise swimming for your child – it's not only fun, it's a key life skill. Our popular 5-day fast-track intensive courses, which we run weekly throughout the summer holidays, will provide a safe, warm environment for them to learn, catch-up, regain their confidence or perfect their swimming techniques.
Find your nearest Swimming Nature pool here