We cannot thank you enough for your continued support and trust in Swimming Nature over the last few months; we are all so very lucky to do what we do every day and it brought us so much joy to see all our learners return to the pool in the summer and continue their progress to become strong, confident swimmers.

Sadly however, despite a successful and COVID-safe return to the pool in July; from Thursday 5th November, we will have to temporarily suspend swimming lessons again until 2nd December – this follows on from the Prime Ministers announcement this week about a second national lockdown. Hopefully the time will fly by, and we'll be able to safely welcome you all back to the pool again early next month.
We'd like to reassure you that credits for cancelled lessons have been automatically applied to your account ready for when you are welcomed back to the pool. Alongside this, we will be in touch with further information over the next couple of weeks in preparation for 2nd December. Please be assured that your swimming teacher, day and time will remain in place as per your booking confirmation.

These are difficult times for everyone, but please may I reiterate once again our heartfelt thanks for your continued support, patience, understanding and trust – it really does make all the difference. You can keep up to date with Swimming Nature News on Instagram and Facebook.

Stay safe, and we can't wait to see you all back at the pool very soon.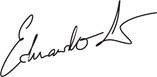 Eduardo
Founder & C.E.O.